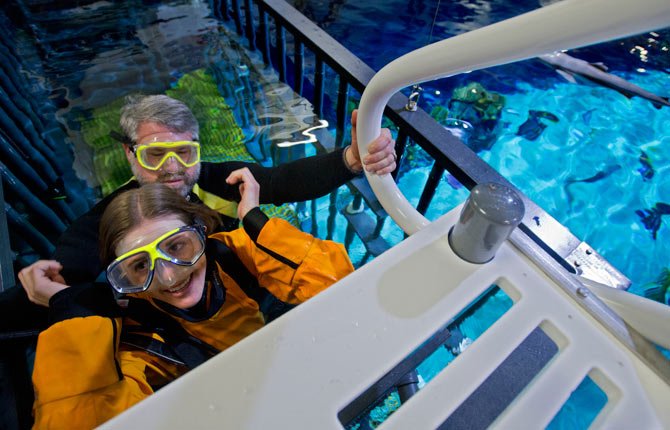 Head dive officer Gavin Wuttken, rear, helps TNT reporter Stacia Glenn into shark infested waters Thursday Oct. 3, 2013, at the Point Defiance Zoo & Aquarium as she got a up-close and personal view of sharks during a underwater cage dive, part of the Zoo's new "Eye-To-Eye Shark dive adventure. The Tacoma zoo is debuting an attraction where people can swim with the sharks in the South Pacific Aquarium's 240,000-gallon salt water tank.
Stories this photo appears in:

TACOMA, Wash. — Sharks might have a bad rap with some but officials at Point Defiance Zoo & Aquarium insist it's the sharks that usually face danger when they cross paths with humans.