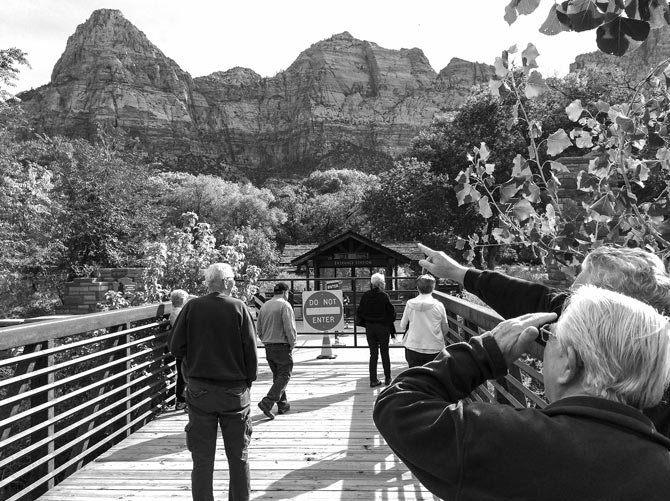 Tourists point out landmarks visible from the closed gate to Zion National Park which remains closed due to the government shutdown near Springdale, Utah on Oct. 9. Under pressure from several governors, the Obama administration said Thursday it will allow some shuttered national parks to reopen — as long as states use their own money to pay for park operations.
Stories this photo appears in:

TUSAYAN, Ariz.— The Obama administration's willingness to allow states to reopen national parks shuttered by the partial government shutdown comes with one big caveat: States need to foot the bill, money they likely won't see again. So far, the deal has just one taker — Utah.