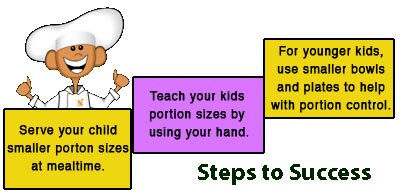 HELP CHILDREN learn how to measure portions with these steps. Contributed graphic
Stories this photo appears in:

Una de las mejores maneras en que usted le puede ayudar a su niño a vivir saludablemente y a mantener un peso saludable es enseñarle lo que parece el tamaño actual de una porción.

One of the best ways you can help your child live healthy and maintain a healthy weight is to teach them what an actual serving size looks like.