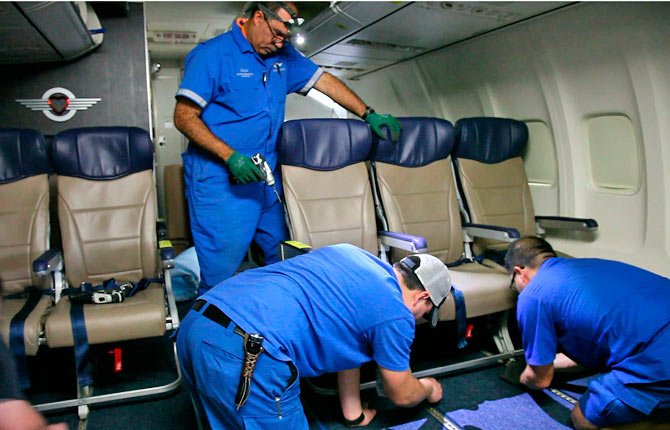 Southwest Airlines aircraft technicians install newer, skinnier seats on a 737 at the carrier's headquarters in Dallas. Southwest says passengers will have the same amount of legroom even though the new seats allow for another row onboard.

Stories this photo appears in:

It's not your imagination. There really is a tighter squeeze on many planes these days.