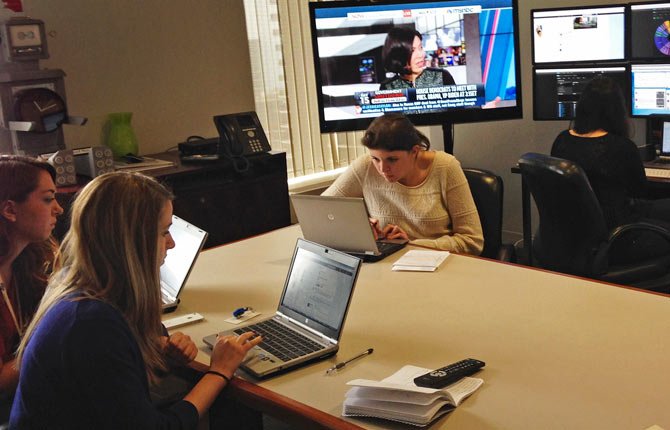 Social media experts at the marketing agency FleishmanHillard work in a Chicago command center on the Get Covered Illinois marketing campaign. As the state-contracted agency pivots away from a full-force marketing barrage because of early technical problems with the health care law's federal website, the social media team has assumed responsibility for educating Illinois consumers and tending to their frustrations.
Stories this photo appears in:

CHICAGO nter at a Chicago marketing agency, a small team of social media experts hunkers down to monitor online chatter about President Barack Obama's health care law, answer questions on Facebook from discouraged consumers and post information and advice on Twitter.