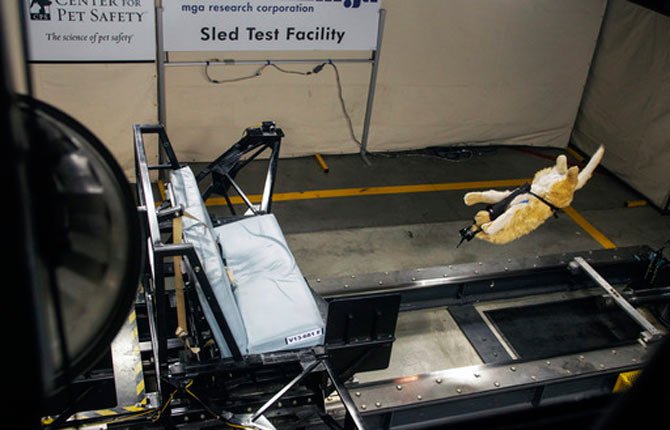 Subaru and the Center for Pet Safety in Manassas, Va., conducted a collaborative crash test study to test the effectiveness of popular pet harnesses. All the dummy dogs used to test dog restraint harnesses for the Center for Pet Safety make up a team of what is believed to be the nation's first instrumented, weighted and correct canine prototypes.
Stories this photo appears in:

LOS ANGELES (AP) — To make the world safer for pets, Lindsey Wolko had to design an indestructible dog.