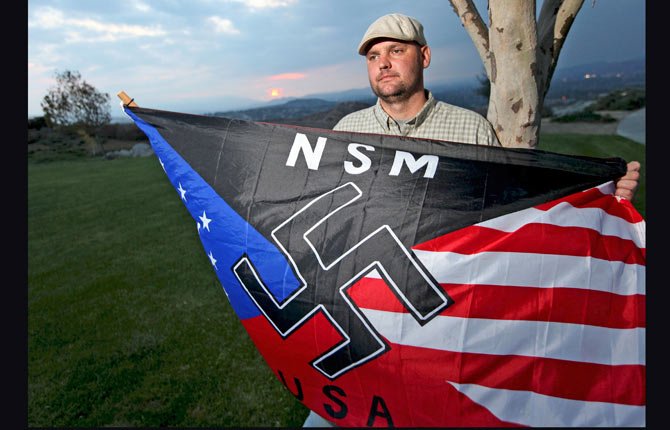 In this Oct. 22, 2010 file photo, Jeff Hall, who was killed by his son, holds a Neo Nazi flag while standing at Sycamore Highlands Park near his home in Riverside, Calif. On Friday Oct. 25, 2013 a judge will to determine where Hall's son will spend his teens and, possibly, his early adult years. The judge hearing the case in Riverside County must decide not how to punish a child for second-degree murder, but how to rehabilitate someone who grew up in an abusive home.
Stories this photo appears in:

SANTA ANA, Calif. (AP) — The boy was 10 when he put a gun to the head of his sleeping neo-Nazi father and pulled the trigger.