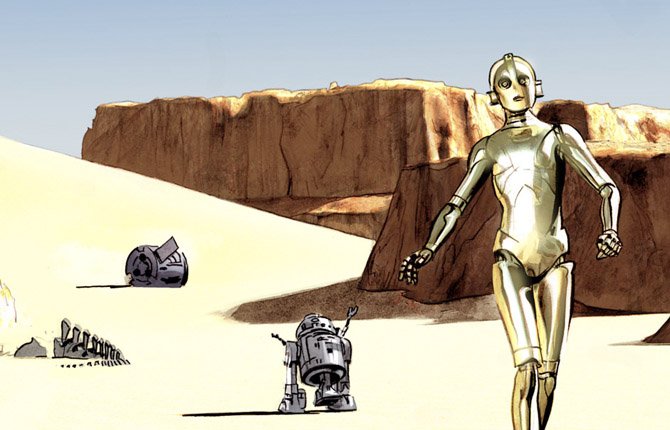 Characters C-3PO, right, and R2-D2 from "The Star Wars," are shown from the eight-issue mini-series, a 1974 first draft by George Lucas that turned into the popular film. Now, starting Wednesday, Sept. 4, 2013, Dark Horse Comics is bringing the original script to life as an eight-issue mini-series — with Lucas' blessing — giving fans a different take on the characters.
Stories this photo appears in:

A young, idealistic rebel from a desert planet seeks to fight an unjust, tyrannical emperor with a space station capable of destroying planets.