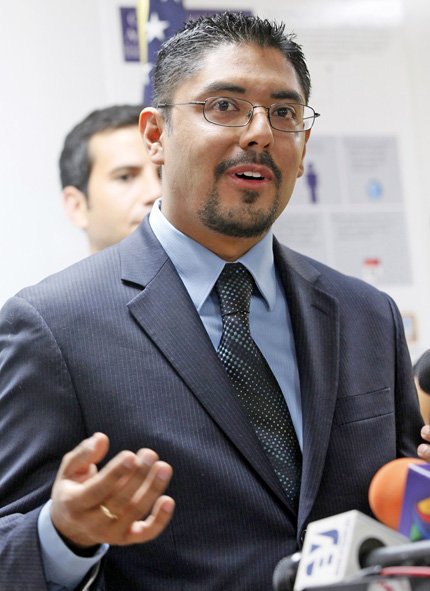 SERGIO GARCIA speaks Aug. 27 at The Coalition for Humane Immigrant Rights of Los (CHIRLA) news conference in Los Angeles. Garcia a law school graduate who passed California's bar examination and is living in the United States illegally, is being refused by California State Bar officials to issue him a lawyer's license because of his immigration status. On Sept. 4, the California Supreme Court will hear arguments from the Obama administration, who opposes Garcia's bid to become a lawyer along with the State Bar of California, California Attorney General Kamala Harris' office, which supports Garcia and from his lawyers.

Stories this photo appears in:

Immigrant fights to become California lawyer SAN FRANCISCO — Sergio Garcia arrived in the U.S. illegally 20 years ago to pick almonds in the field with his father. But that was not all he wanted for his life.