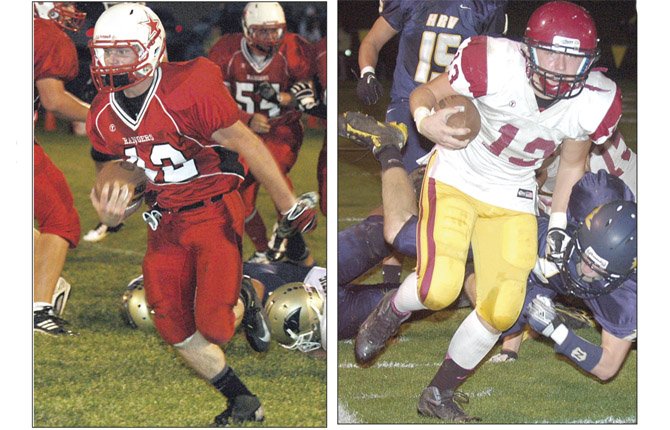 LOCAL football players Cole Parke (left) and Chaise Shroll are in action last season in gridiron contests. At 7 p.m. tonight, squads from Dufur, Sherman and The Dalles Wahtonka hit the field for some non-league play.
Stories this photo appears in:

Dufur and Sherman set to host non-league matchups; TDW heads to Portland With an opening game loss far in the rearview mirror, The Dalles Wahtonka football team looks to get back on track against the Benson Techmen at 7 p.m. tonight in Portland.