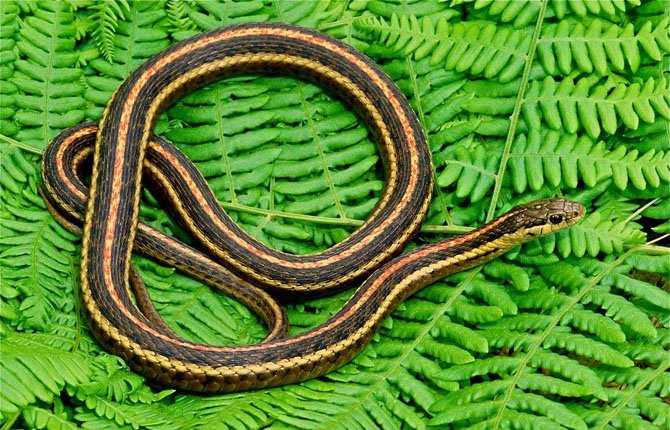 The Northwestern Garter Snake likes grassy-brushy areas and weedy sections of suburban backyards and city parks. It is most active on warm, sunny days. It is found in western Oregon.
Stories this photo appears in:

SALEM, Ore.— Oregon's snakes are plagued by misconceptions, which often leads to them being killed for no other reason than the fact they are present. To help conserve our native snakes, the Oregon Department of Fish and Wildlife has created two new fact sheets. One is a comprehensive flyer that provides photos and information about each of the 15 species of snakes that live in the state and advice on preventing and addressing conflicts. The other, S-s-s-s-s-snakes! , is designed for kids to learn more about these fascinating, ecologically important animals.