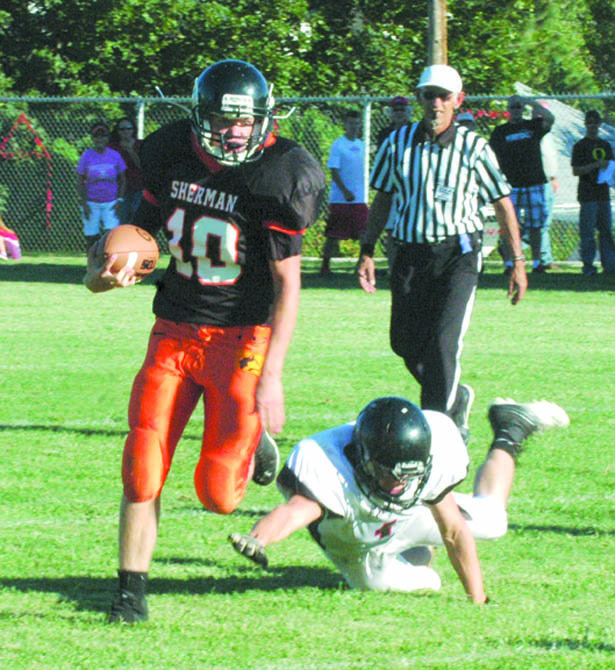 Sherman quarterback Nick coleman skips past a Perrydale defender during the second half of their 1A football game played earlier this season. The Huskies are off to a 2-0 start and next take on Imbler at 3 p.m. Friday.
Stories this photo appears in:

Sherman hits the road to take on a gritty Imbler squad
It has been an impressive two-game start to the season for Todd Swan and his Sherman Husky football squad. The Huskies have scored 90 points, 800 yards of offense and the defense has allowed 30 points in victories over Perrydale and Prairie City. While the first two games have been close to home, this time around, the Huskies will head 186 miles east to take on Imbler for a game at 2 p.m. Friday.