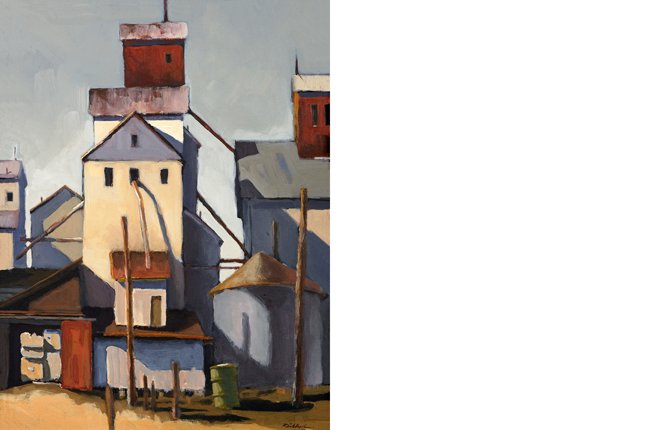 ROBERT SCHLEGEL'S "GRAIN ELEVATOR" is painted with acrylic on board. The Art About Agriculture permanent collection acquired his work in 2005. Works from the collection will be displayed at the Sherman County-Public-School Library in Moro until Sept. 24.
Contributed photo/Peter Krupp.
Stories this photo appears in:

Art celebrating the Columbia Basin's heritage of dryland wheat farming will make special appearances in Pendleton and Moro over the next two months.