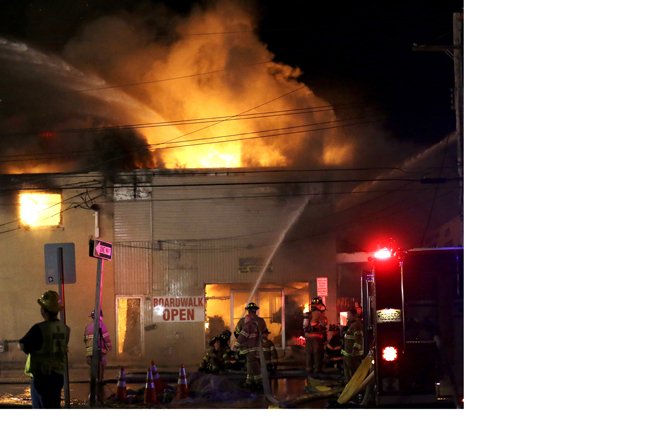 Hot spots slow search
CONTINUING HOT spots could hamper investigators trying to figure out the cause of a fire that charred four blocks of bars, pizza shops and T-shirt stands — perhaps 50 businesses in all — on a Jersey shore boardwalk that was still trying to recover from Superstorm Sandy. The fire began in a frozen custard stand on the Seaside Park section of the boardwalk and quickly spread north into neighboring Seaside Heights. AP Photo/Julio Cortez
Stories this photo appears in:

By air and by land, the rescue of hundreds of Coloradoans stranded by epic mountain flooding was accelerating as food and water supplies ran low, while thousands more were driven from their homes on the plains as debris-filled rivers became muddy seas inundating towns and farms miles from the Rockies.