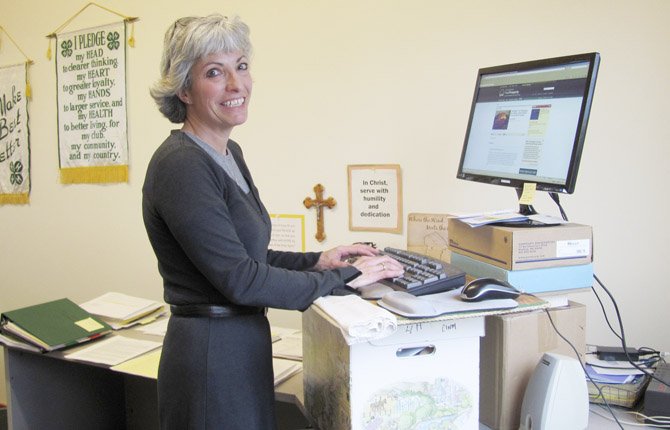 RESPONDING TO The Chronicle's Sept. 15 article "No time to work out? Get fit at work," which featured a treadmill desk, Cindy Brown of the Sherman County Extension Office, who focuses on 4-H and healthy living, shows her no-cost solution to a more healthful workplace. Brown used boxes to elevate her work station to standing level.
According to the Mayo Clinic, researchers have linked sitting for long periods of time with a number of health concerns including obesity and metabolic syndrome — a cluster of conditions including increased blood pressure, high blood sugar, excess body fat around the waist and abnormal cholesterol levels. Increased risk of death from cardiovascular disease and cancer have also been linked to too much sitting. Brown says she feels better using her stand-up desk.
"I had to get a thick pad to stand on and need to wear comfy shoes, but I feel much more energetic and never get sleepy in the afternoons, plus it's just a little more activity added to each day," Brown said.