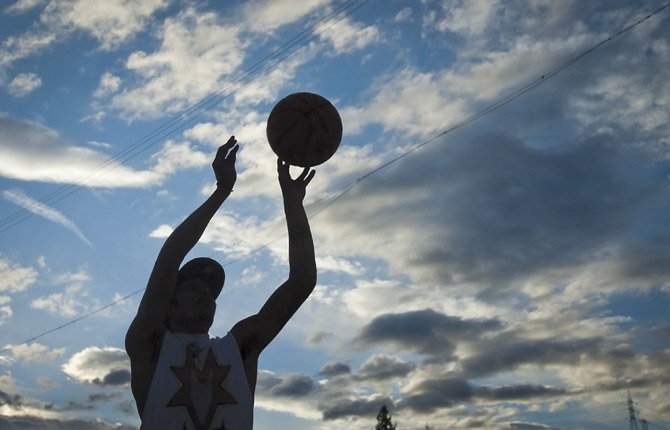 Clarence McKinley of Warm Springs shoots baskets at an outdoor court in Maupin Tuesday evening. Clouds and cooler temperatures have moved into the area, but not enough rain has fallen yet to end the risks from wildfire.
Stories this photo appears in:

The fall burning season for The Dalles might be delayed from the scheduled start date of Oct. 16 by continuing dry weather.