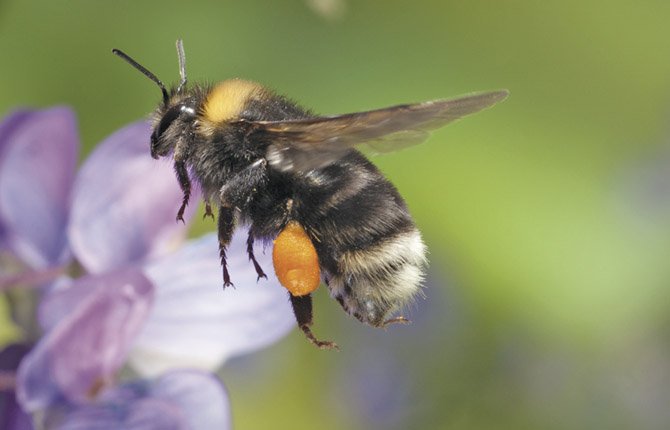 With the help of a laser-triggered shutter and a flash that fires at 1/50,000th of a second, Oregon Zoo photographer Michael Durham captured what is believed to be the first high-speed photo of the rare western bumblebee in flight.
Stories this photo appears in:

PORTLAND — If you ate a Willamette Valley-grown tomato or pepper before the mid-'90s, there's a good chance it was pollinated by the western bumblebee. The inch-long, white-bottomed bee — which you'd also have to thank for countless wildflowers — was one of the most common pollinators in the west. But around 15 years ago, they mysteriously disappeared west of the Cascades.