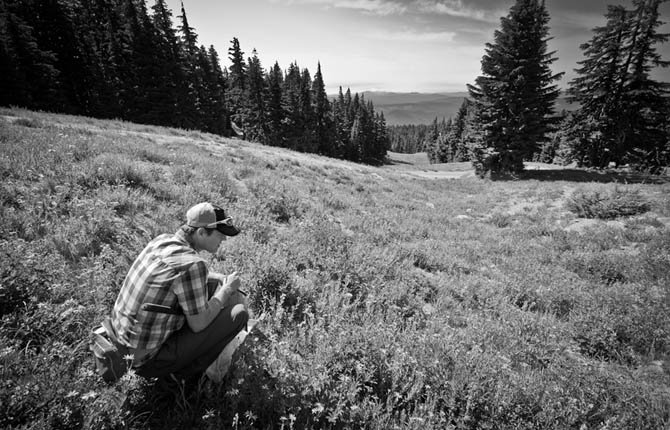 Xerces Society biologist Rich Hatfield surveys an alpine meadow in the Mount Hood National Forest earlier this summer. With funding from the Oregon Zoo Foundation's Future for Wildlife program, Hatfield has uncovered what may be Oregon's westernmost stronghold of the rare western bumblebee.
Stories this photo appears in:

PORTLAND — If you ate a Willamette Valley-grown tomato or pepper before the mid-'90s, there's a good chance it was pollinated by the western bumblebee. The inch-long, white-bottomed bee — which you'd also have to thank for countless wildflowers — was one of the most common pollinators in the west. But around 15 years ago, they mysteriously disappeared west of the Cascades.