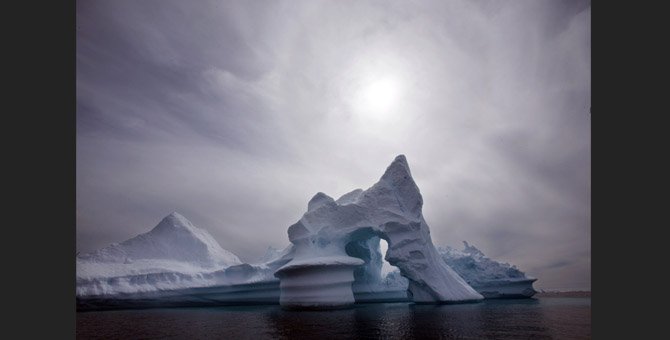 IN THIS July 19, 2007, file photo an iceberg melts off Ammassalik Island in Eastern Greenland. Scientists who are fine-tuning a landmark U.N. report on climate change are struggling to explain why global warming appears to have slowed down in the past 15 years even as greenhouse gas emissions keep rising. Leaked documents show there is widespread disagreement among governments over how to address the contentious issue in Sept. 23-26 stock-taking report by the Intergovernmental Panel on Climate Change.
Stories this photo appears in:

WASHINGTON — Linking global warming to public health, disease and extreme weather, the Obama administration pressed ahead Friday with tough requirements to limit carbon pollution from new power plants, despite protests from industry and from Republicans that it would mean a dim future for coal.