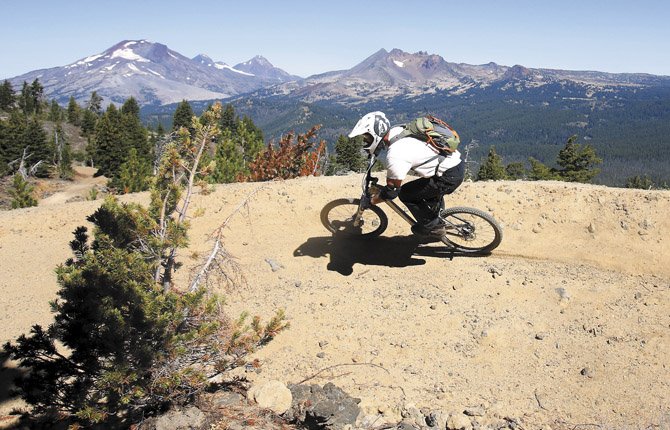 Tom Lomax rides around one of the wide banked turns on the Lava Flow Trail at the new Mt. Bachelor downhill bike park in Bend.
Stories this photo appears in:
Craggy, steep, swooping: a mountain biker's dream MOUNT BACHELOR (AP) — Time seems to stand still when we let gravity — and our bikes — do all the work.