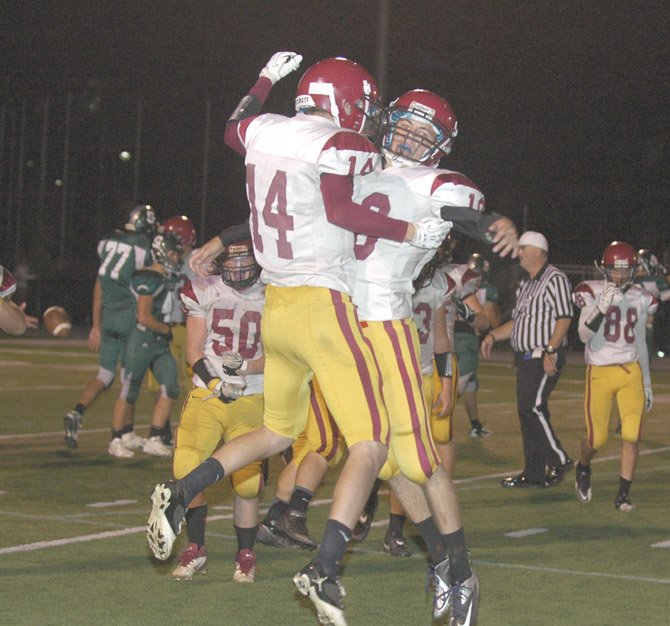 TDW teammates Austin Wilson (14) and Eli Holeman celebrate after the clock strikes zeroes in Friday's 42-28 win over Summit. The Tribe defense held Summit to 137 yards in the second half.
Stories this photo appears in:

Eagle Indians outscore Summit 28-7 in second half of Friday's 42-28 comeback win With heavy rain falling down on his head after Friday's 42-28 football win, senior lineman Mike Pifer could not take a wide grin off his face.