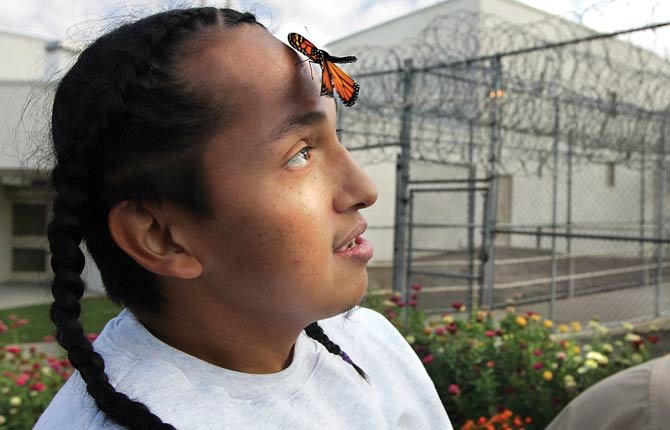 A monarch butterfly lands on Alex Littlebear at the Washington State Penitentiary in Walla Walla, Wash., Monday, Sept. 23, 2013. Littlebear and a handful of other inmates, nicknamed the Butterfly Wranglers, were releasing dozens of the colorful insects they had raised from eggs this year. About 30 inmates are part of a monarch rearing and tagging project to help scientists track butterfly migration patterns.
Stories this photo appears in:

WALLA WALLA, Wash. (AP) — An orange and black monarch butterfly rested on Alex Littlebear's fingertips for a few seconds before taking flight over a barbed wire fence at the Washington State Penitentiary.