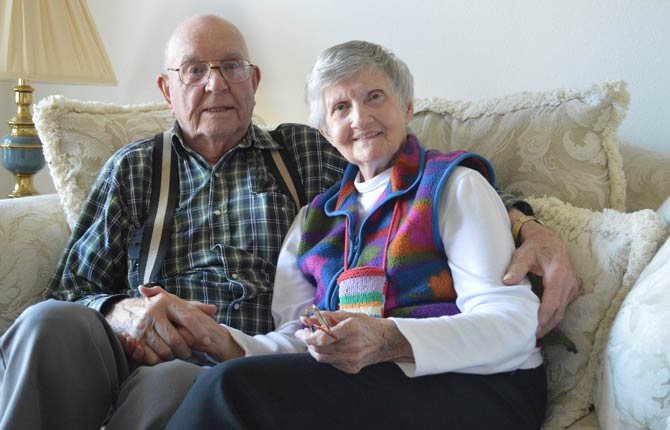 Andy Nilles, left, 93, and Gladys Salley, 90, discuss their relationship Sept. 19 in Sequim, Wash., as they prepare for their upcoming wedding in Port Angeles, Wash. Salley said she was initially attracted to Niles because of his car, a maroon 2007 Cheverolet HHR, but romance eventually blossomed.

Stories this photo appears in:

SEQUIM, Wash. — Women dig wheels. Need proof? Andy Nilles is getting married to his sweetheart Friday. She says it's his car that attracted her to him. "I love the way he drives," Gladys Salley said of her beau. "He drives like he's 50 years old." Nilles is 93. Salley turned 90 in July.