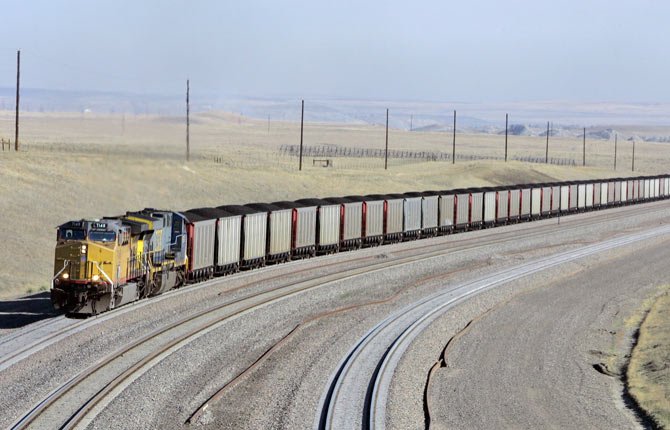 A COAL TRAIN travels in northeast Wyoming near Gillette. Tough new limits on the amount of heat-trapping emissions new power plants can emit proposed by the Obama administration earlier this month will likely accelerate a shift away from coal-fired power and toward electricity generated with natural gas, wind, and sunshine.
Stories this photo appears in:

Hundreds turn out to comment for and against Longview project The Washington Department of Ecology held the first of five hearings last week on a proposed coal-export terminal in Longview that drew hundreds of people and even more comments.