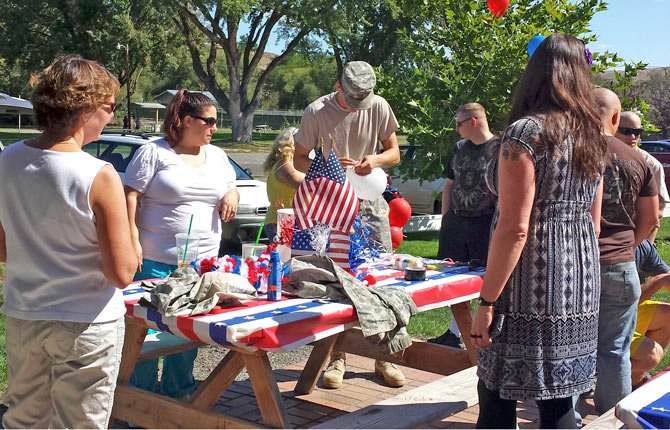 The annual company picnic featured soldiers of Alpha Company 3-116 CAV military members joined 61 of their family members at Dufur public park for their annual company picnic. Twenty-eight community members, including Dawn Taylor and Kristy Long pictured at left, donated items, labor and their time to make this a very successful event. The park pool was kept open four days longer than usual so military families could use it.

Stories this photo appears in:

CAPTAIN JEFFREY SAGEN and First Sergeant Brian Nation, above, prepare to promote soldiers of Alpha Company 3-116 CAV before starting activities for their annual company summer family picnic at the Dufur City Park.