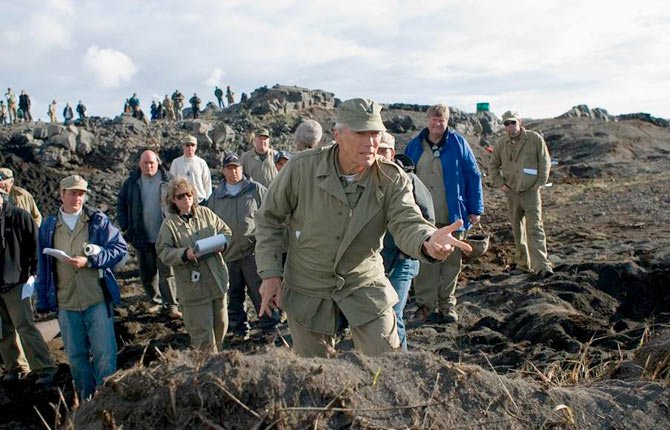 IN THIS photo provided by Truenorth Productions, US actor Clint Eastwood, center, and crew members film on location for the 2006 film Flags of our Fathers, in the Reykjanes Peninsula, Iceland. Iceland is turning to Hollywood for much needed revenue and jobs, as well as a touch of glamour, as it struggles to recover from a nationwide banking and currency collapse. This remote North Atlantic island's vast and unforgiving landscape has served as a stand-in for other planets, the Himalayas and even HBO's Game of Thrones' snow-filled fantasy world in recent productions. The country's unique environment, along with In generous tax incentives, continues to attract some of the biggest Hollywood filmmakers and television producers.
Stories this photo appears in:

REYKJAVIK, Iceland — It has doubled as an alien planet, a Himalayan peak and even the snow-filled fantasy world of the "Game of Thrones." Still recovering from financial collapse, Iceland can perhaps be forgiven for seeking alternate identities.