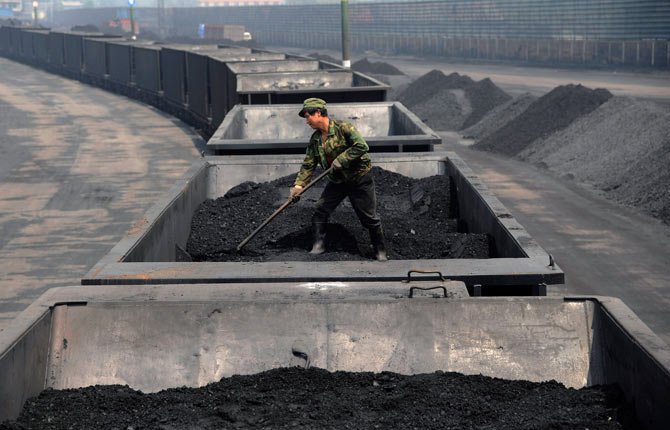 FILE - In this Wednesday, July 31, 2013, file photo, a worker levels the coal on a freight train in Taiyuan in northern China's Shanxi province. Coal has been the dominant fuel for power generation for a century because it is cheap, plentiful, and easy to ship and store. But it emits a host of pollution-forming gases and soot particles, and double the greenhouse gas emissions of its closest fossil fuel competitor, natural gas.
Stories this photo appears in:

All or nothing seems to be the way most people view the coal issue these days. Public hearings on the subject, specifically the shipping terminal in Cowlitz County, Oct. 1 in Pasco, Oct. 9 in Vancouver and Oct. 17 in Tacoma.