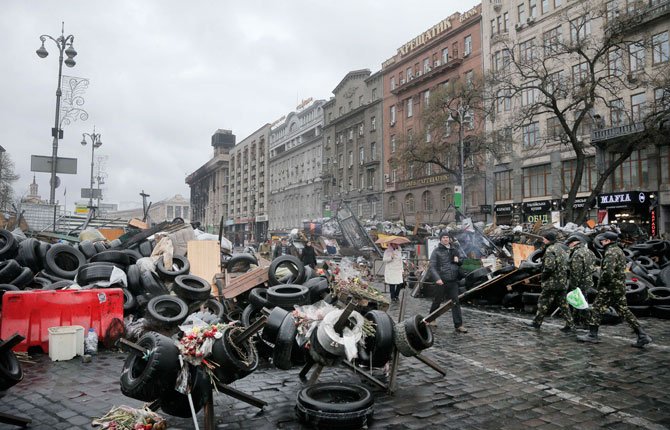 People pass by barricades near the Dnipro Hotel in Kiev, Ukraine, Tuesday, April 1. A tense standoff between Ukrainian police and a radical nationalist group Right Sector ended Tuesday, when its members surrendered their weapons and left a downtown hotel. Their departure followed a shooting spree in the capital, in which a Right Sector member shot and wounded three people outside a restaurant adjacent to the capital's main Independence Square, including a deputy mayor of the capital.
Stories this photo appears in:

BRUSSELS—Facing their biggest security challenge in years, NATO foreign ministers discussed how to react to Russia's annexation of Crimea and what measures to take reassure the alliance's rattled eastern members in the face of a newly assertive Russia.