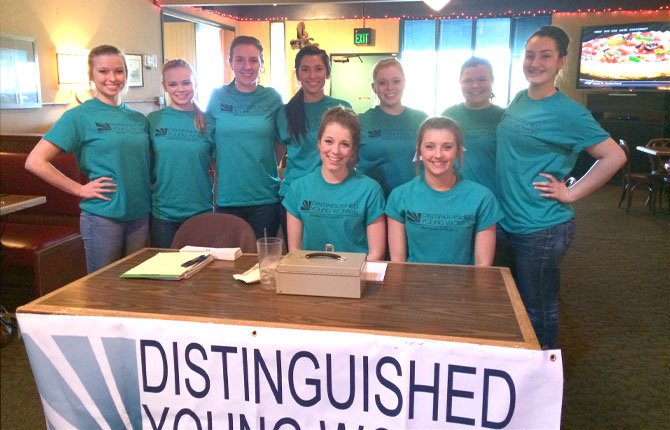 COUNTRY WILL BE the theme of the upcoming Distinguished Young Woman program set for Saturday, April 12, at 7 p.m. at The Dalles High School auditorium. Talents, interviewing skills and more are on display as these high school junior-age young women compete for scholarship money. Pictured, front row, from left, Shyanna Rae Nails, Bailee Corlynn Newman; Back row Sammy Alice Minnick, Sydney Shade Langer, Bri Stavaas-Jamack, Marta Isela Gamez, Bailey Nicole Coyner, Victoria Williams, Vanessa Joana Verduzco.
Contributed photo
Stories this photo appears in:

Nonprofit events schedule from April 4, 2014.