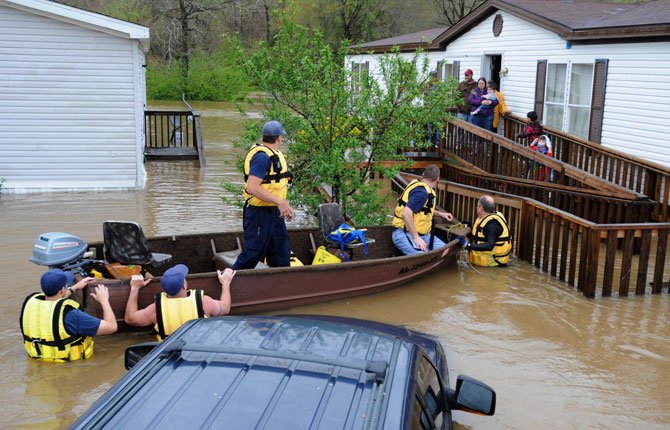 Firefighters rescue a family from their home, surrounded by floodwaters, in a mobile home park in Pelham, Ala., on Monday, April 7. Overnight storms dumped torrential rains in central Alabama, causing flooding across a wide area.
Stories this photo appears in:

BIRMINGHAM, Ala.— Severe thunderstorms dumped heavy rains across the Southeast on Monday and caused flash flooding in central Alabama, where crews in small boats and military trucks had to rescue dozens of people from their homes and cars.