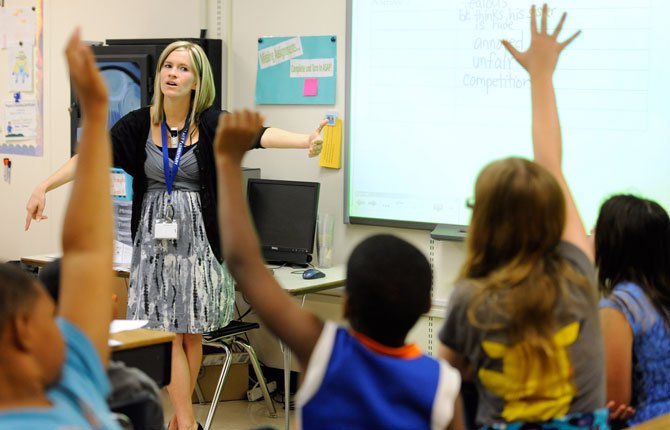 Amy Lawson, a fifth-grade teacher at Silver Lake Elementary School in Middletown, Del., teaches an English language arts lesson on Oct. 1. While this school has already begun implementing the national Common Core State Standards for academics, the Common Core standards will quickly become more tangible for four million U.S. school kids beginning March 18, who will help field test the two main assessments created based on the standards.
Stories this photo appears in:

LEWISTON, Idaho (AP) — It's test time for Idaho students — and for the test itself. Starting in March, Idaho public schools have begun field testing the Smarter Balanced Assessment Consortium tests aligned with new Common Core State Standards.