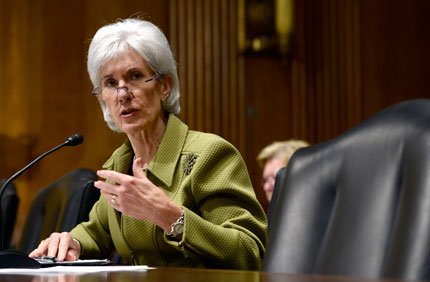 Health and Human Services Secretary Kathleen Sebelius testifies on Capitol Hill in Washington, Thursday, April 10 before the Senate Finance Committee hearing on the HHS Department's fiscal Year 2015 budget. A White House official says Sebelius is resigning from the Obama administration. The move comes just a week after the close of the rocky enrollment period for President Barack Obama's health care law.
Stories this photo appears in:

ORLAND, Calif. (AP) — A college visit by more than 40 high school students turned tragic when a FedEx tractor-trailer veered across a grassy highway median and slammed into their bus in a fiery wreck that left 10 people dead, authorities said.