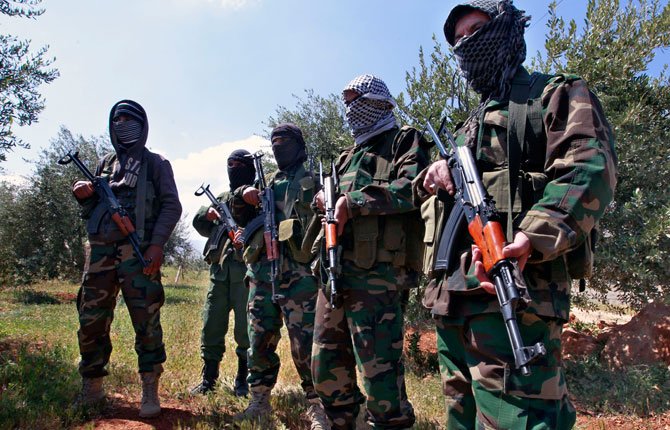 Hezbollah fighters stand guard at the Lebanon-Syria border April 13, near the northeastern Lebanese town of al-Qasr, Lebanon. The Shiite group has sent hundreds of its fighters into Syria to shore up President Bashar Assad's overstretched troops, helping them gain ground around the capital, Damascus, and near the Lebanese border.
Stories this photo appears in:

BEIRUT — The commandos infiltrated Syrian rebel-held territory near the Lebanese border, watching rebel fighters come and go from a two-story villa before slipping inside to plant a powerful bomb. The next morning, they detonated it as three rebel explosive experts and four assistants met inside, turning the villa to rubble in seconds.