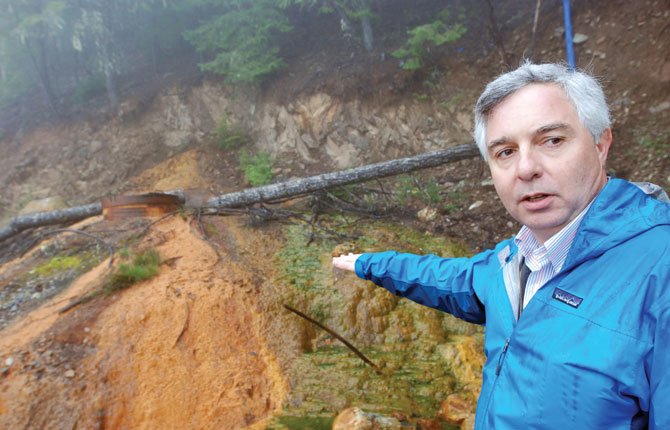 EPA PROJECT manager Chris Cora describes future cleanup plans Thursday, April 17, 2014, at the abandoned Formosa Mine, a Superfund site outside Riddle, Ore. The $900,000 bond posted by Canadian owners before walking away covers only a fraction of the estimated $20 million or more in cleanup costs that will be paid for by taxpayers.
Stories this photo appears in:

RIDDLE — U.S. Rep. Peter DeFazio on Thursday toured an abandoned copper mine in southwestern Oregon that is on the Superfund list of major pollution sites as he prepares to file legislation to overhaul the nation's primary mining law.