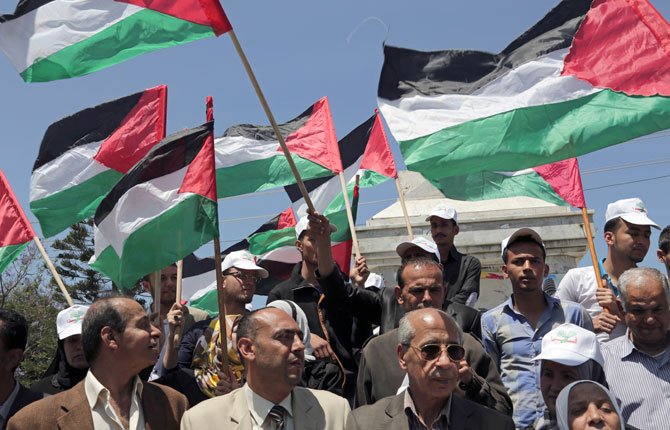 Palestinians wave their national flags during a rally to demand the end of Palestinian political divisions, at the main square of Gaza City, in the northern Gaza Strip, Tuesday, April 22. Palestinians have been divided since 2007 when Hamas took control of the Gaza Strip from forces loyal to Palestinian President Mahmoud Abbas of Fatah. Since then Hamas rules Gaza while Abbas governs some areas in the West Bank. Several attempts at reconciliation failed.

Stories this photo appears in:

GAZA CITY, Gaza Strip —The rival Palestinian factions Hamas and Fatah on Wednesday agreed to form a unity government and hold new elections, making a new attempt to overcome a seven-year split that has left them divided between two governments.