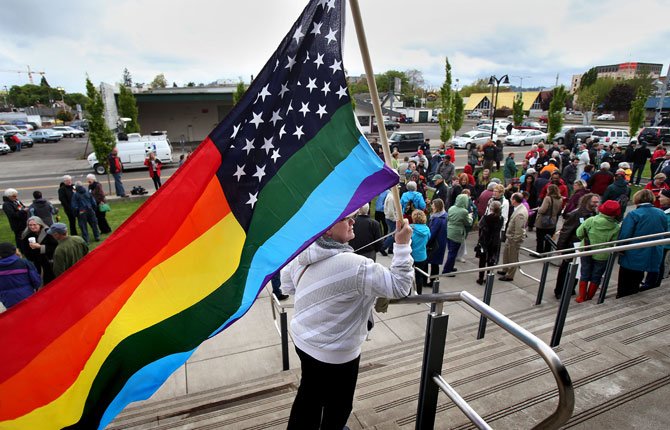 TERESA SHELLEY waves a rainbow-colored American flag on the steps of The Wayne L. Morse United States Courthouse April 22 in Eugene during a vigil in support of gay marriage sponsored by Oregon United for Marriage. The advocacy group staged similar vigils in seven cities across Oregon on Tuesday evening, a day before oral arguments are to be delivered in U.S. District Court calling for an end to the ban on same-sex marriage in Oregon.
Stories this photo appears in:

SALEM — A federal judge in Oregon is ready to hear arguments about the state's voter-approved ban on same-sex marriage, but no one will be in court to defend the measure.