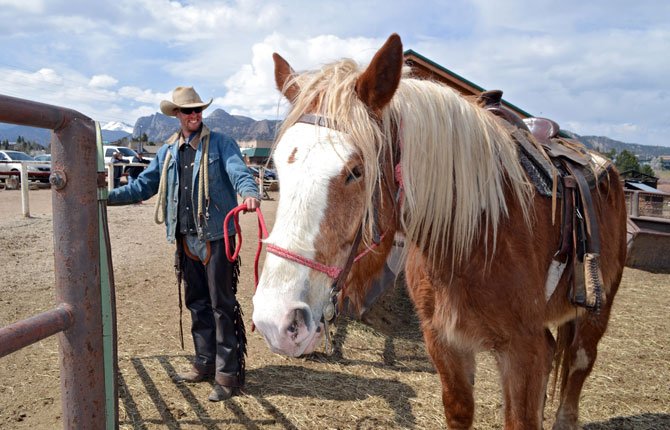 wrangler Kyle Rood leads Joker, a Belgian draft horse, for a ride at Sombrero Ranches riding stables in Estes Park, Colo. on April 21. The outfit uses draft horses along with quarter horses for tourists. The bigger horses are better able to handle the mountainous terrain as well as heavy riders.
Stories this photo appears in:

BOISE, Idaho— Wranglers in the West who have for decades cashed in on the allure of getting on a horse and setting out on an open trail say they have had to add bigger horses to their stables to help carry larger tourists over the rugged terrain.