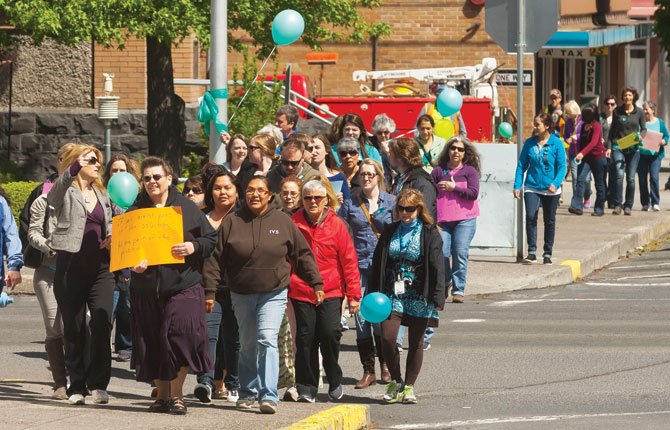 THE 10,000 STEPS Toward Healing walk April 22 drew a crowd to downtown The Dalles. Its goal is to raise awareness of sexual violence within the community. People are asked to wear the color teal in honor of Sexual Violence Awareness month.
Stories this photo appears in:

Hands go up quickly as Taylor Rosenthal and Victor Mondragon, the HAVEN prevention team, start talking about the Relationship Bill of Rights.