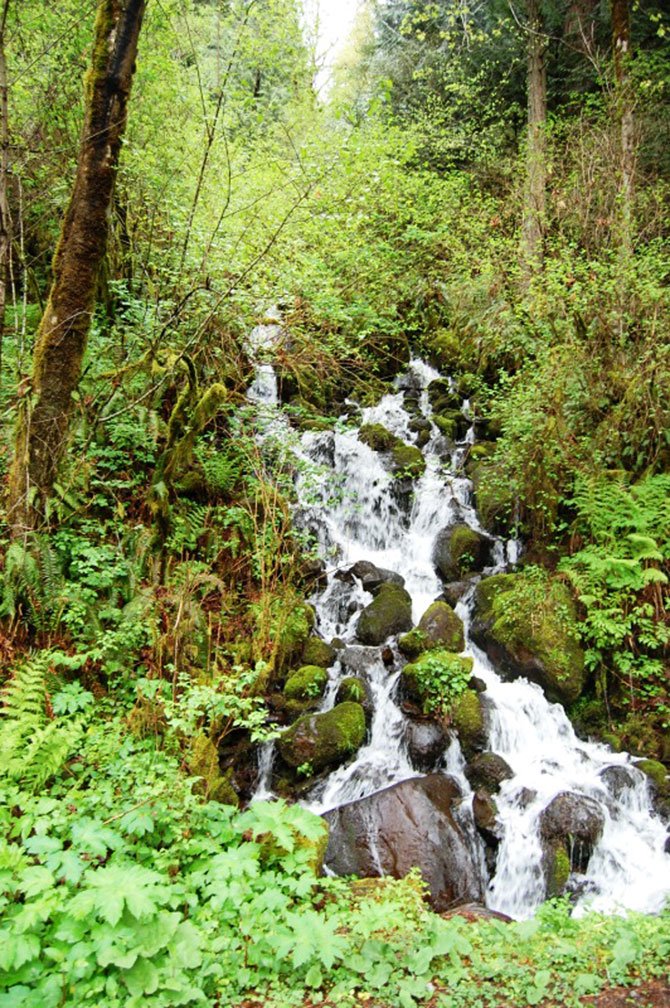 SKIP AND Jan Tschanz are on a quest to reach Upper Bridal Veils Falls in the gorge and enjoying scenic vistas along the way. Pictured above is a side stream that captured their attention as they searched for the right path.
Stories this photo appears in:

The first seed for this adventure was planted on February 23, 2014. On that day I wrote the following sentence. "The Gorge is home to 70 year-round waterfalls but only nine of them are visible from the highway. To see the rest of them will take some foot power." I found this number on a website, no names or locations were listed.