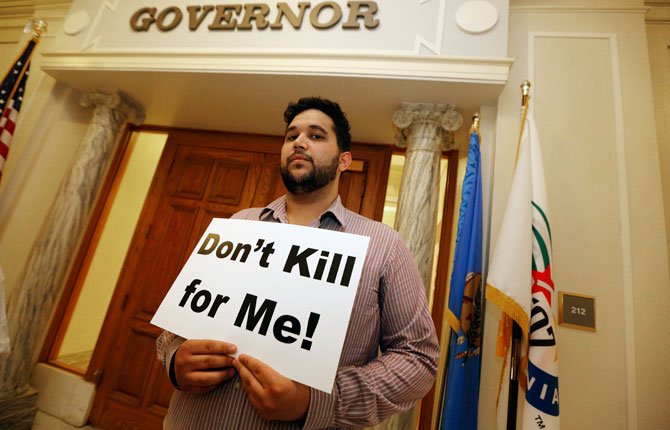 HOSSEIN DABIRI with Oklahoma Coalition Against the Death Penalty holds a sign protesting the death penalty at the State Capitol in Oklahoma City April 29. Oklahoma prison officials halted the execution of an inmate after the delivery of a new three-drug combination on Tuesday failed to go as planned.
Stories this photo appears in:

McALESTER, Okla. — An Oklahoma death row inmate writhed, clenched his teeth and appeared to struggle against the restraints holding him to a gurney before prison officials halted an execution in which the state was using a new drug combination for the first time. The man later died of a heart attack.