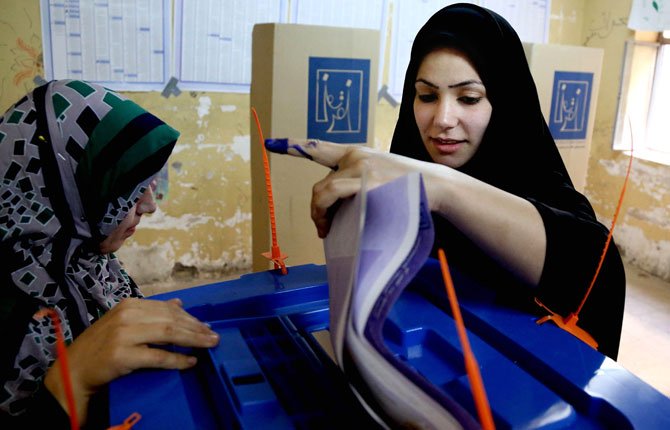 An Iraqi woman casts her vote inside a polling station for parliamentary elections in Baghdad, Iraq, Wednesday, April 30, 2014. Iraq is holding its third parliamentary elections since the U.S.-led invasion that toppled dictator Saddam Hussein. More than 22 million voters are eligible to cast their ballots to choose 328 lawmakers out of more than 9,000 candidates.
Stories this photo appears in:

BAGHDAD— Iraqis braved the threat of bombs and attacks to vote Wednesday in key elections for a new parliament amid a massive security operation as the country slides deeper into sectarian strife.