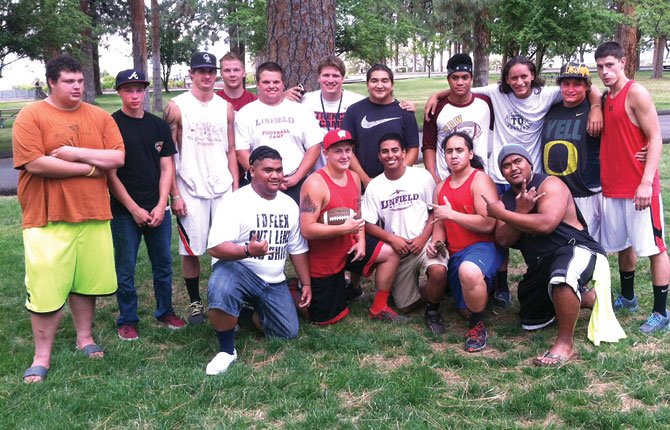 MEMBERS OF THE DALLES football family surround recent graduates Chaise Shroll, Mike Pifer, Connor Shortt and Kauone Sefo in a college sendoff party at Sorosis Park. Joining these athletes were recent graduates and standout athletes Kella DeHart and Meghan Erlenbush (both not pictured).
Stories this photo appears in:

Coach and mentor Dave Johnson had some poignant words for The Dalles Wahtonka athletes Chaise Shroll, Kauone Sefo, Mike Pifer and Connor Shortt in a heartwarming soliloquy, as told to him by renowned University of Alabama head coach Paul William "Bear" Bryant.