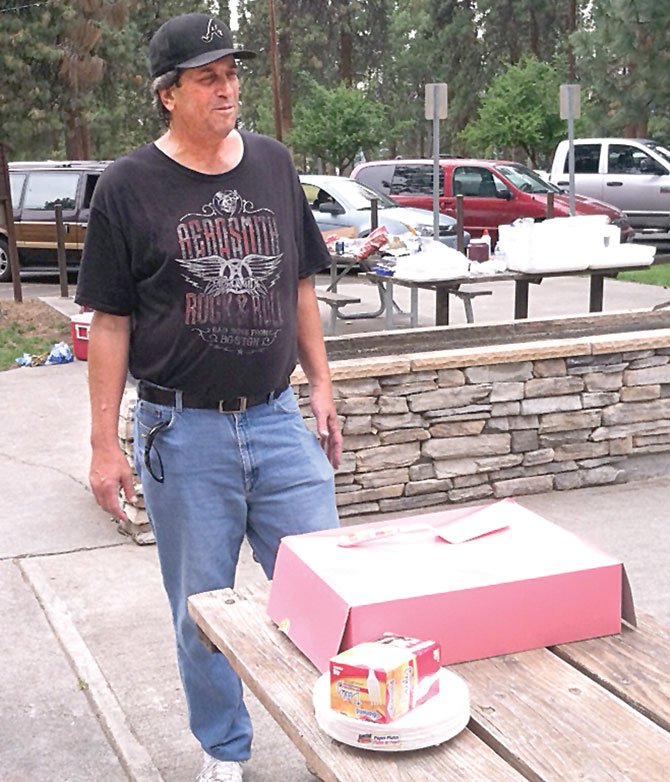 FOOTBALL coach Dave Johnson composes himself to offer some tidbits of advice for his former athletes this week in The Dalles. Johnson recited words of adivce given to him from former University of Alabama coach Paul William "Bear" Bryant.
Stories this photo appears in:

Coach and mentor Dave Johnson had some poignant words for The Dalles Wahtonka athletes Chaise Shroll, Kauone Sefo, Mike Pifer and Connor Shortt in a heartwarming soliloquy, as told to him by renowned University of Alabama head coach Paul William "Bear" Bryant.