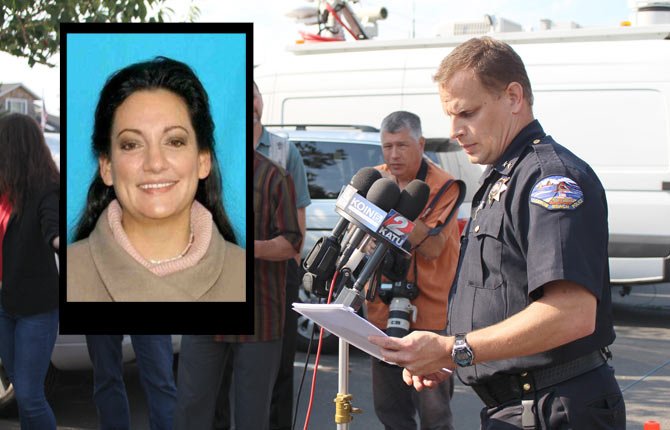 At a Friday press conference, Cannon Beach Police Chief Jason Schermerhorn said that crime investigators are trying to locate 40-year-old Jessica Smith, of Goldendale, Wash., (photo Inset) the mother of a deceased two-year-old female and a critically injured 13-year-old female found in the Surfsand Resort on Friday morning.
Stories this photo appears in:

UPDATE: Jessica Smith has been arrested, will be charged with aggravated murder, attempted aggravated murder. CANNON BEACH, Ore. (AP) — Jessica Smith, 40, of Goldendale, Washington, the mother of a toddler found dead and teen girl found seriously injured in a room at a coastal Oregon resort is now wanted on suspicion of murder, authorities searching for the woman said Sunday.