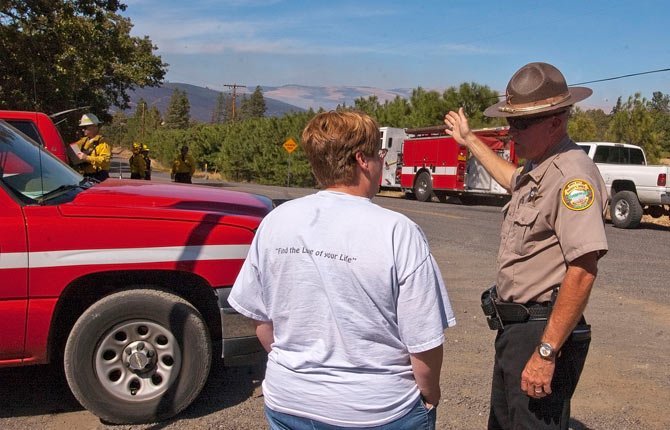 Diana Bailey talks with Wasco County Chief Deputy Lane Magill about a mandatory evacuation briefly in place for a number of homes in the Wahtonka Road area of Sandlin Road, off Cherry Heights road south of The Dalles, Friday afternoon, Aug. 8. The fire, which ignited at the junction of Chenowith and Browns Creek roads, was quickly extinguished and the evacuation lifted.
Stories this photo appears in:

Engines roared down Chenowith Road early Friday afternoon in a race against time to snuff out flames that had swiftly taken hold of trees, grass and structures nestled at the Browns Creek Road intersection.

While firefighters continue to battle dozens of wildfires throughout the Northwest, there's one thing they don't need: Help from careless people.

Three fire starts were reported Friday afternoon