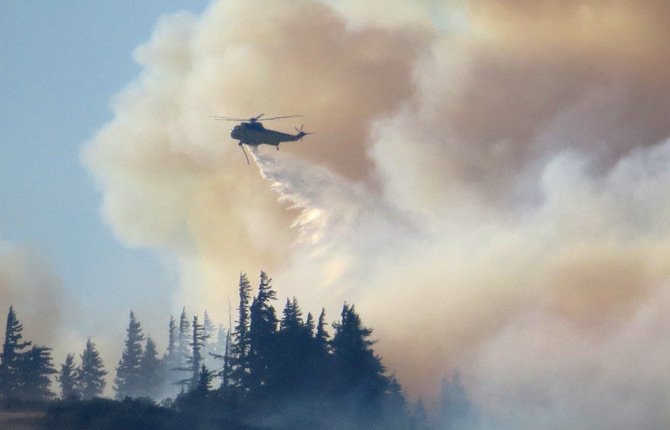 A water helicopter drops its load on the Rowena Fire. Contributed photo/Kiana Pielli
Stories this photo appears in:

A small spot fire flared up in grass and scrub oak on McCall Point (the SW corner of the fire) at approximately 2:30pm Sunday. It was quickly knocked down at approximately 7 acres by using water bucket drops from a helicopter, engines, and crew personnel already on the fire. Control action on the spot fire continued through the remainder of the day shift. Line was constructed and hose lay installed.