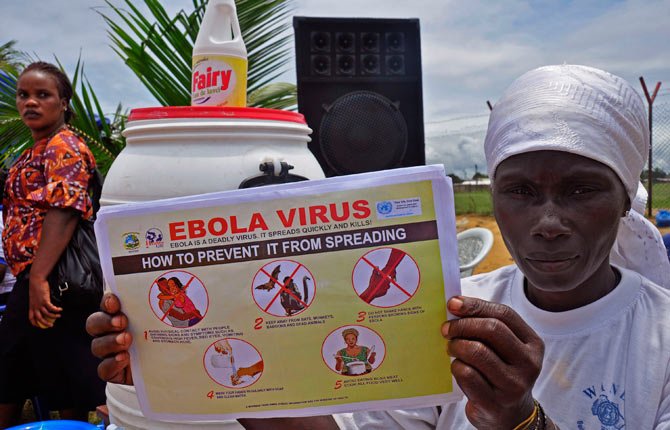 A Liberian woman holds up a pamphlet with guidance on how to prevent the Ebola virus from spreading, in the city of Monrovia, Liberia, Thursday, Aug. 14, 2014. Liberian officials faced a difficult choice Thursday: deciding which handful of Ebola patients will receive an experimental drug that could prove life-saving, ineffective or even harmful.
Stories this photo appears in:

MONROVIA, Liberia (AP) — Authorities in Liberia opened a new center to treat Ebola patients in the capital Saturday after the existing one became overwhelmed with patients, underscoring that the health crisis is far from under control.