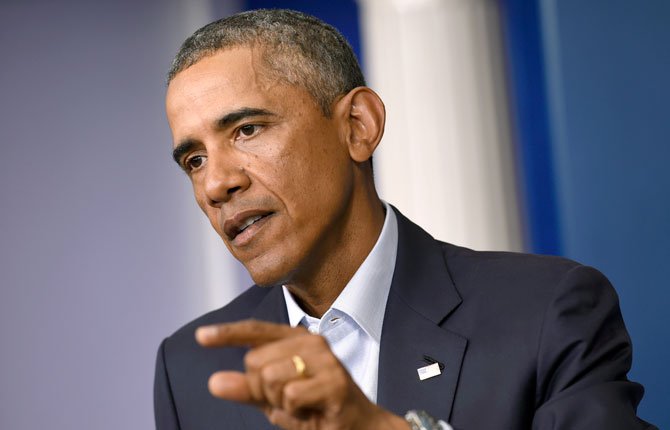 President Barack Obama speaks in the James Brady Press Briefing Room in the White House in Washington, Aug. 18. Taking a two-day break from summer vacation, Obama met with top advisers at the White House to review developments in Iraq and in racially charged Ferguson, Mo., two trouble spots where Obama has ordered his administration to intervene.
Stories this photo appears in:

WASHINGTON — When racial tensions erupted midway through his first presidential campaign, Barack Obama came to Philadelphia to decry the "racial stalemate we've been stuck in for years." Over time, he said, such wounds, rooted in America's painful history on race, can be healed. Six years later, the stalemate suddenly seems more entrenched than ever. As Obama pleads for calm and understanding in Ferguson, Missouri, he's struggling to determine what role — if any — the nation's first black president can play in defusing a crisis that has laid bare the profound sense of injustice felt by African-Americans across the country.