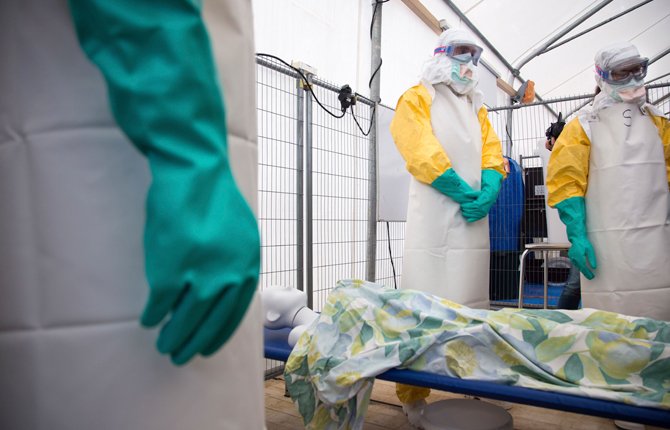 During a training session participants listen as they stand over a mannequin on a stretcher during a training course to instruct non-governmental organisation (NGO) workers and doctors on how to deal with the Ebola virus in Brussels on Aug. 26. The course, provided by Doctors Without Borders, trains volunteer and medical personnel on precautions to take when entering a zone that contains the Ebola virus.
Stories this photo appears in:

FREETOWN, Sierra Leone — A third top doctor has died from Ebola in Sierra Leone, a government official said Wednesday, as health workers tried to determine how a fourth scientist also contracted the disease before being evacuated to Europe.