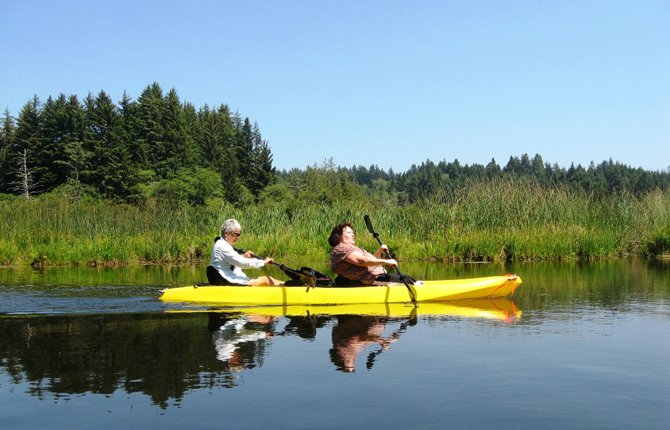 JANET TSCHANZ gives her sister, Lilli Johnson, her first kayak ride along Beaver Creek.
Stories this photo appears in:

I don't know about you, but I find most family reunions tedious at best. Not because of the folks I get to see once a year, but where we hold the reunion.